62nd North Carolina Troops Surrendered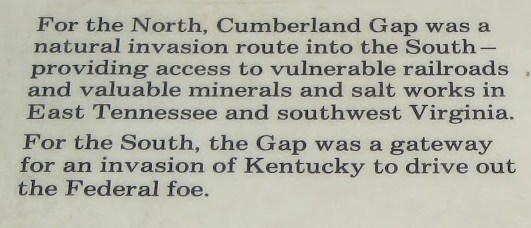 62nd North Carolina fought for a strategic location for both armies
The 62nd North Carolina Infantry Regiment was surrendered by their
commanding officer on September 9, 1863, at
Cumberland Gap
, Tennessee
--442 soldiers of that regiment were transferred to Camp Douglas. Forty-
four percent of them would die there on Union soil, and their bodies were
placed in a mass grave known as "The Confederate Mound."

SOLDIER'S NAME DATE DIED RANK CO. COUNTY
(Yr.Mo.Day)
---------------------------------------------------------------------------
Allen, William 1865.05.04 Private E Haywood
Allison, James C. 1864.01.26 Private E Haywood
Allman, G.G. 1864.07.31 First Sergeant D Macon
Arrington, James B. 1864.02.12 Private G Jackson
Arrington, W.P. 1864.08.18 Corporal G Jackson
Ash, Amos 1864.06.23 Private H Henderson
Ash, Marcus L. 1865.01.19 Sergeant H Henderson
Bagwell, J.A. 1864.12.20 Private K Transylvania
Bates, L.M. 1864.01.30 Corporal D Macon
Benjamin, William 1864.06.25 Private A Haywood
Blaine, Wilson 1864.07.27 Private D Macon
Blanton, G.N. 1863.12.21 Private H Henderson
Boston, Jesse 1864.05.29 Private D Macon
Brandle, Micajah D. 1865.01.18 Private D Macon
Brown, Alney L. 1864.02.15 Sergeant Major C Haywood
Brown, Ezekiel 1865.06.18 Musician - Fifer G Jackson
Bryan, James M. 1864.04.16 Private B Clay
Bryant, John C. 1864.12.13 Private K Transylvania
Bryson, Milton M. 1864.10.19 Private H Henderson
Bryson, Samuel G. 1864.09.26 Private H Henderson
Bryson, Samuel W. 1865.04.24 Private H Henderson
Buchanan, James W. 1864.05.31 Sergeant H Henderson
Buchanan, Leander C. 1864.03.18 Private H Henderson
Cabe, Lawrence B. 1865.03.11 Private B Clay
Cabe, Thomas J. 1865.03.11 Corporal C Haywood
Cabe, William J. 1865.01.14 Private D Macon
Caldwell, Reuben A. 1864.09.15 Sergeant C Haywood
Carpenter, Andrew J. 1864.07.24 Private D Macon
Carpenter, Benjamin B. 1865.02.15 Private D Macon
Carson, James T. 1864.07.28 Corporal G Jackson
Cash, Drury 1865.03.01 Private K Transylvania
Chappell, Andrew J. 1864.05.05 Private K Transylvania
Chastain, A.M. 1864.11.20 Private K Transylvania
Chastain, Edward 1864.07.29 Private K Transylvania
Clarke, James A. 1865.02.27 Private D Macon
Cline, Thaddeus C. 1864.03.19 Private D Macon
Cook, Solomon F. 1864.12.11 Sergeant G Jackson
Corn, Adam P. 1864.05.19 Private B Clay
Coward, Samuel H. 1864.03.06 Private G Jackson
Crawford, Samuel C. 1864.01.04 Private G Jackson
Crawford, William 1864.12.31 Private G Jackson
Dalton, Andrew J. 1864.09.12 Private F Rutherford
Dalton, Joseph C. 1864.03.15 Private F Rutherford
Dalton, Noah W. 1863.12.05 Private F Rutherford
Darnel, Virgil 1864.08.18 Private D Macon
Davenport, Charles E. 1863.11.11 Private B Clay
Davenport, Sidney S. 1864.10.14 Sergeant B Clay
Deitz, Asaph M. 1864.06.21 Private H Henderson
Dills, Andrew J. 1865.01.02 Private H Henderson
Dotson, John 1865.04.24 Private A Haywood
Dotson, Thaddeus 1864.08.09 Private A Haywood
Dunn, Joseph 1865.01.21 Private E Haywood
Edney, John Calhoun 1864.12.06 Private E Henderson
Elliott, A.L. 1864.07.26 Private F Rutherford
Elson, John 1863.12.28 Private B Clay
Epley, William 1864.08.14 Private F Rutherford
Ferguson, Robert P. 1864.09.15 Private A Haywood
Fincher, John E. 1864.05.12 Private C Haywood
Flynn William H. 1864.07.30 Private F Rutherford
Fort, H.F. 1864.03.15 Private A Haywood
Fowler, Elisha L. 1865.02.04 Private H Henderson
Francis, John Noah 1864.12.30 Private I Haywood
Francum, James A. 1864.04.15 Private B Clay
Franklin, Charner 1865.03.10 Private A Haywood
Freeman, George W. 1864.09.12 Corporal F Rutherford
Galloway, R.M. 1863.11.05 Private K Transylvania
Garten, William H. 1864.05.23 Private I Haywood
Grant, W.E. 1864.12.28 Private F Rutherford
Gray, John J. 1863.10.24 Private D Macon
Green, William H. 1864.08.03 Private F Rutherford
Gribble, James 1864.04.21 Private D Macon
Griswell, John 1864.08.26 Private F Rutherford
Griswell, Miller 1864.02.26 Private F Rutherford
Gunter, Samuel N. 1864.11.06 Private G Jackson
Gunter, William L. 1865.03.29 Private H Henderson
Halford, W.F. 1864.02.06 Private F Rutherford
Hancock, James 1864.02.12 Private K Transylvania
Hannah, Harvey 1864.10.12 Private A Haywood
Hawkins, Elihu 1865.01.12 Private G Jackson
Heatherly, Solomon W. 1864.02.06 Private E Haywood
Hemphill, William N. 1864.12.20 Private G Jackson
Henson, Archibald M. 1864.11.18 Private I Haywood
Henson, George P. 1864.08.29 Private I Haywood
Herren, Cornwell 1864.04.28 Private H Henderson
Hice, Byard T. 1865.01.22 Private A Haywood
Hill, Benjamin F. 1863.10.23 Private F Rutherford
Hill, G.W. 1863.11.05 Private F Rutherford
Hill, J.Q. 1863.12.03 Private F Rutherford
Hill, James B. 1864.02.05 Private F Rutherford
Hill, William A. 1864.07.30 Private F Rutherford
Holloway, James W. 1864.01.11 Private H Henderson
Hooper, Thomas P. 1863.12.30 Sergeant G Jackson
Hooper, William P. 1864.05.16 Private G Jackson
Hopkins, John S. 1863.11.17 Private D Macon
Howell, David S. 1864.02.18 Private I Haywood
Howell, John N. 1864.08.18 Private A Haywood
Huffman, Ranson C. 1864.01.01 Private G Jackson
Hyder, Andrew K. 1864.01.30 Private F Rutherford
Inman, Daniel L. 1864.12.25 Private I Haywood
Inman, Joseph A. 1864.04.16 Private I Haywood
Johnson, Asaph W. 1864.06.18 Private G Jackson
Jones, Alfred 1864.09.15 Private B Clay
Jones, Stephen 1865.01.14 Private D Macon
Jones, Thomas 1865.03.04 Private B Clay
Jones, William R. 1864.04.14 Corporal H Henderson
Justice, William M. 1865.05.03 Private A Haywood
Keeter, D.A. 1864.02.17 Private F Rutherford
Keeter, Ichabod C. 1864.02.04 Private F Rutherford
Leming, James H. 1864.12.10 Private C Haywood
Leming, John 1865.01.30 Private C Haywood
Long, Elisha W. 1865.01.26 Sergeant F Rutherford
Long, John F. 1863.11.15 Private I Haywood
Lookadoo 1863.12.02 Private F Rutherford
Mahaffey, Joseph S. 1864.06.10 Private C Haywood
Mason, John J.J. 1865.02.28 Private I Haywood
Mason, Peter W. 1863.11.29 Private A Haywood
Matthews, William D. 1864.10.10 Private B Clay
Mauney, George L. 1864.09.01 Private A Haywood
Mays, John 1864.06.23 Private H Henderson
McCall, Champion 1865.01.11 Private E Haywood
McCall, Phidilia P. 1864.05.14 Private E Haywood
McCloud, James H. 1864.01.19 Private D Macon
McClure, William R. 1864.12.18 Private A Haywood
McCracken, Doctor S. 1864.07.24 Private A Haywood
McElroy, John F. 1864.11.04 Private C Haywood
McGinnis, James 1864.01.26 Private F Rutherford
McTaggard, David 1865.03.16 Private B Clay
Mease, Robert 1864.09.11 Private I Haywood
Melton, I.W. 1863.12.08 Private F Rutherford
Messer, David 1864.08.11 Private C Haywood
Millard, Barney 1863.10.12 Private F Rutherford
Moore, Michael 1864.01.12 Private C Haywood
Noblitt, Joseph B. 1864.12.28 Private F Rutherford
Orr, George 1864.03.11 Sergeant E Haywood
Owens, Anderson S. 1864.09.05 Private E Haywood
Owens, John K. 1865.02.06 Private E Haywood
Parton, Daniel M. 1864.08.27 Private A Haywood
Patterson, Elijah 1864.05.05 Private K Transylvania
Pless, Asbury 1863.11.08 Corporal I Haywood
Plott, Enos V. 1864.04.21 Private H Henderson
Plott, Hebron F. 1864.03.13 Private A Haywood
Presnell, Andrew J. 1863.10.20 Private C Haywood
Quilliams, Benjamin 1864.01.20 Private H Henderson
Raines, Robert 1864.12.17 Private E Haywood
Ratcliff, Francis M. 1864.01.17 Private C Haywood
Ratcliff, James 1865.01.28 Private C Haywood
Reece, James 1864.10.14 Private I Haywood
Reeves, William A. 1863.10.16 Private E Haywood
Rhea, John M. 1864.08.11 Private A Haywood
Roane, John R. 1865.02.20 Private D Macon
Roberson, John 1864.07.23 Private C Haywood
Roberson, William M. 1864.05.21 Musician-Drummer H Henderson
Rogers, M.T. 1864.12.02 Private B Clay
Rogers, Merritt C. 1864.01.30 Private I Haywood
Rogers, William W. 1864.10.19 Private A Haywood
Ruff, Silas P. 1864.07.11 Private A Haywood
Rykard, Robert H. 1863.09.10 Private K Transylvania
Salmon, Walter 1864.03.14 Private F Rutherford
Sanders, Matthew 1864.03.26 Private D Macon
Scruggs, Nathaniel D. 1864.01.20 Private E Haywood
Searcy, Adam H. 1864.01.18 Private F Rutherford
Seay, Benjamin 1864.09.11 Private A Haywood
Sellers, Jacob 1863.10.16 Private I Haywood
Sellers, John W. 1864.06.08 Private I Haywood
Shelton, James L. 1863.10.18 Private A Haywood
Shelton, Thomas W. 1865.01.07 Private C Haywood
Shepherd, Jesse M. 1864.06.19 Private E Haywood
Simpson, James B. 1864.02.21 Private E Haywood
Smart, Cornelius C. 1864.08.28 Private F Rutherford
Smith, Charles L. 1865.03.21 Private C Haywood
Snider, Leander 1865.04.24 Private C Haywood
Stafford, William 1864.05.15 Private I Haywood
Stamey, Frances M. 1864.07.13 Private C Haywood
Thompson, Bartlett Y. 1864.06.13 Sergeant D Macon
Thompson, John W. 1864.05.10 Private F Rutherford
Thompson, Silas G. 1865.02.26 Private F Rutherford
Tramell, Craven 1864.05.10 Private K Transylvania
Tritt, Lafayette 1864.05.23 Private I Haywood
Turpin, Henry A. 1864.12.26 Private C Haywood
Wade, George W. 1864.09.29 Private A Haywood
Wade, Joseph E. 1863.11.11 Private A Haywood
Wallace, Jeremiah 1864.02.18 Private E Haywood
Wallen, Archibald T. 1864.09.27 Private F Rutherford
Watson, George M. 1863.12.18 Private G Jackson
Watson, Jasper 1863.12.09 Private H Henderson
Watson, John A. 1865.01.20 Private G Jackson
Webb, Lorenzo C. 1865.03.20 Private H Henderson
Whitmire, Jackson 1865.01.02 Private K Transylvania
Williams, Thomas 1865.01.28 Private B Clay
Wilson, Joseph 1864.10.14 Corporal E Haywood
Wood, Benjamin A. 1865.05.30 Private H Henderson
Wood, G.W. 1865.03.09 Sergeant F Rutherford
Woodruff, George W. 1864.11.06 Private K Transylvania
Wooten, Elias K. 1865.05.18 Private B Clay
Wooten, Lazarus S. 1864.01.29 Private I Haywood
Young, James A. 1864.12.05 Private G Jackson
62 North Carolina Infantry Prisoners of War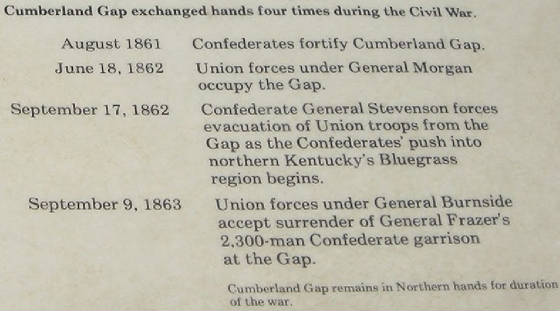 The Cumberland Gap capitulated and remained under Union control in 1863
Total Deaths By Company and County
Company A - Haywood 23
Company B - Clay 14
Company C - Haywood 18
Company D - Macon 19
Company E - Haywood 17
Company F - Rutherford 33
Company G - Jackson 18
Company H - Henderson 22
Company I - Haywood 19
Company K - Transylvania 13
Total Deaths: 196
Total Taken Prisoner: 442
Prisoner Death Rate: 44%
A letter from Camp Douglas, dated March 21st 1864, from John Henry Dyer of
the 62nd North Carolina Infantry Regiment:
"Dear Friends, We take this opportunity of informing you that we are all
well at this time. Was hoping that these few lines will reach your kind
hand and find you all well. We would like to hear from you all and would
like to see you all but we cannot tell when that will be, but one thing we
must do and that is prepare to meet in Eternity, for it God permits us to
live we will live for the future and we tell you all now that we are
determined by the help of God to make our way to a better world. So no more
at present, write [unreadable]. Signed Stamey J. Dyer. Noah is still
around." He didn't know that John Noah Frances, his best friend, would not
live to see the end of the year (died 30 December 1864). [The above letter
is in the possession of Robert Milner, a descendant of both John Noah
Francis and of John Henry Dyer. After his release from Camp Douglas, John
Dyer returned to Haywood County, where he resided at Ratcliff Cove until
his death on 26 March 1909]
Following is a summary of the history of the 62nd North Carolina Infantry
Regiment, CSA, from its creation until the majority of the unit was
captured at Cumberland Gap:
The 62nd North Carolina Infantry Regiment, North Carolina Troops, Confederate
States Army, was organized in Waynesville and mustered into service on the 11th of
July, 1862. It drew men to its ranks from Haywood, Rutherford, Clay, Macon
and Transylvania counties, and was assigned to the
Department of East Tennessee
until it was captured, almost in its entirety, at Cumberland Gap, Tennessee on
9 September 1863.

After enlisting, the recruits were sent to Johnson City, TN, arriving on
the 1st of August 1862 for drill and training. Lieutenant Colonel B.G.
McDowell, one of the commanders, wrote in 1901: "This regiment when it went
into camp for drill was without arms, except a few old muskets which were
furnished them for drilling purposes. A very small amount of ammunition was
furnished. In the fall of 1862, date not now remembered, Lieutenant Colonel
Clayton was ordered to Causby Creek, Cocke County, Tennessee, to help
suppress an uprising of disloyal citizens there. It seems that some
conscripts [draftees] and deserters had been turned out of the Waynesville
jail by their friends. Sheriff Noland while pursuing them was killed on
Noland or Utah Mountain, three miles northeast of town. The Sixty Second,
badly armed and equipped as it was, presented a formidable and war-like
appearance. The outlaws were killed, captured or scattered."

Its first Command assignment came on 31 October 1862 in the Third Division
of the Army of Kentucky. In late December of that year, they were assigned
to guard the railroads in the area, remaining there until 20 February 1863
when they went into camp at Greeneville in Greene County, Tennessee. Their
Brigade assignments changed from the Second Brigade, its initial
assignment, to A.E. Jackson's Brigade in March, then to the Fourth Brigade
in late April. Those who were not captured at Cumberland Gap regrouped and
were reassigned to the District of Western North Carolina on the first of
January 1864. The final reassignment took place in December 1864 to the
Mountain District, Department of North Carolina and Southern Virginia.
During the period of service that the 62nd North Carolina Infantry Regiment
saw prior to the Cumberland Gap episode, they participated in a number of
engagements and operations, the first being against Union supporters in
nearby Cocke County, Tennessee, just across the state line from Warm
Springs (now Hot Springs), Madison County, from the 6th to the 16th of
October 1862, and also at Cataloochee and Big Creek in Tennessee. The
mission for the week between Christmas Eve, 1862 and New Year's Day, 1863,
was to move against Union troops moving into the eastern part of Tennessee,
an area very heavily pro-Union. They fought at Union, Watauga Bridge,
Carter's Station and Carter's Depot in that region. The Regiment's
activities were very light - possibly even inactive, from the first of
January 1863 until June 14th, when they moved to thwart an East Tennessee
raid by a Union regiment commanded by a man named Saunders; this operation
at Knoxville and Powder Springs Gap lasted about 10 days.

In mid-August, Union General Ambrose P. Burnside was ordered to concentrate
his forces in East Tennessee. The 62nd North Carolina, among others, was
sent to the defense, but were overwhelmed and captured at Cumberland Gap,
Tennessee on the 9th of September, 1863, thus ending the fighting for 442
soldiers of the 62nd North Carolina.

An account from Official Records of The War of the Rebellion, Series III,
Volume II, 1863, United States Government:
"Brigadier General John W. Frazier, CSA, after his surrender at Cumberland
Gap reported that his disaster was forced, amongst other reasons, by the
quality of the troops he commanded, saying the 62nd North Carolina was very
indifferent, being badly disciplined and hardly drilled. The Colonel was
absent, soon after resigned, and became an open advocate of reunion. One
Captain was in arrest for disseminating papers hostile to the Confederacy,
and the regiment of four hundred and fifty men was commanded by the Major."
Lieutenant Colonel B.G. McDowell had this to say about Frazier's comments:
"I have noticed in Brigadier General Frazier's report, of his disgraceful
surrender of Cumberland Gap, he refers to this regiment as at one time
having been commanded by its Major (referring of course to this writer),
and as having been surrendered by him to a gang of Yankee scouts, or
raiders. A more unblushing falsehood was never penned by living man.

I was there with three companies of poorly armed men, with no means of
defense and absolutely helpless. In this condition these three companies
were surrendered, And yet, the gallant General Frazier has me surrendering
this whole regiment to a Yankee scouting party. Frazier was in command at
Cumberland Gap when the surrender of that stronghold occurred on 9
September 1863. The force we had at the Gap was insignificant when compared
with the Federal forces, but the surrender of the Confederate forces was a
shame and disgrace, when the situation is fully understood. The opportunity
of General Frazier to have evacuated the Gap and saved his command from a
long imprisonment and death was open, and nothing but treachery, or
cowardice, or it may be both, could have led to the unconditional
surrender. The writer has read the report as given by Gen Frazier and
wondered if an opportunity would be offered for the vindication of our men
from the miserable slander against them in his attempt to shield himself
from public censure. It affords me pleasure now to say that men never
behaved with more coolness and courage than did the 62nd Regiment. Stalwart
men actually cried like children when they found that they were surrendered
without defending their right and reputation."
Recommended Reading: To Die in Chicago: Confederate Prisoners at Camp Douglas 1862-65 (Hardcover: 446 pages). Description: The author's research is exacting, methodical, and painstaking. He brought zero bias to the enterprise and the result is a stunning achievement that is both scholarly and readable. Douglas, the "accidental" prison camp, began as a training camp for Illinois volunteers. Donalson and Island #10 changed that. The long war that no one expected… combined with inclement weather – freezing temperatures - primitive medical care and the barbarity of the captors created in the author's own words "a death camp." Stanton's and Grant's policy of halting the prisoner exchange behind the pretense of Fort Pillow accelerated the suffering. Continued below...
In the latest edition, Levy found the long lost hospital records at the National Archives which prove conclusively that casualties were deliberately "under reported." Prisoners were tortured, brutality was tolerated and corruption was widespread. The handling of the dead rivals stories of Nazi Germany. The largest mass grave in the Western Hemisphere is filled with....the bodies of Camp Douglas dead, 4200 known and 1800 unknown. No one should be allowed to speak of Andersonville until they have absorbed the horror of Douglas, also known as "To Die in Chicago."
Related Reading:
Recommended Reading: Portals to Hell: Military Prisons of the Civil War. Description: The military prisons of the Civil War, which held more than four hundred thousand soldiers and caused the deaths of fifty-six thousand men, have been nearly forgotten. Lonnie R. Speer has now brought to life the least-known men in the great struggle between the Union and the Confederacy, using their own words and observations as they endured a true "hell on earth." Drawing on scores of previously unpublished firsthand accounts, Portals to Hell presents the prisoners' experiences in great detail and from an impartial perspective. The first comprehensive study of all major prisons of both the North and the South, this chronicle analyzes the many complexities of the relationships among prisoners, guards, commandants, and government leaders. It is available in paperback and hardcover.
Recommended Viewing: The Civil War - A Film by Ken Burns. Review: The Civil War - A Film by Ken Burns is the most successful public-television miniseries in American history. The 11-hour Civil War didn't just captivate a nation, reteaching to us our history in narrative terms; it actually also invented a new film language taken from its creator. When people describe documentaries using the "Ken Burns approach," its style is understood: voice-over narrators reading letters and documents dramatically and stating the writer's name at their conclusion, fresh live footage of places juxtaposed with still images (photographs, paintings, maps, prints), anecdotal interviews, and romantic musical scores taken from the era he depicts. Continued below...
The Civil War uses all of these devices to evoke atmosphere and resurrect an event that many knew only from stale history books. While Burns is a historian, a researcher, and a documentarian, he's above all a gifted storyteller, and it's his narrative powers that give this chronicle its beauty, overwhelming emotion, and devastating horror. Using the words of old letters, eloquently read by a variety of celebrities, the stories of historians like Shelby Foote and rare, stained photos, Burns allows us not only to relearn and finally understand our history, but also to feel and experience it. "Hailed as a film masterpiece and landmark in historical storytelling." "[S]hould be a requirement for every student."
Recommended Reading: Mountain Rebels: East Tennessee Confederates and the Civil War, 1860-1870 (240 pages) (University of Tennessee Press). Description: In this fine study, Groce points out that the Confederates in East Tennessee suffered more for the 'Southern Cause' than did most other southerners. From the first rumblings of secession to the redemption of Tennessee in 1870, Groce introduces his readers to numerous men and women from this region who gave their all for Southern Independence. He also points out that East Tennesseans were divided in their loyalties and that slavery played only a small role. Continued below...
Groce goes to great lengths to expose the vile treatment of the Region's defeated Confederates during the Reconstruction. Numerous maps, pictures, and tables underscore the research.
Recommended Reading: War at Every Door: Partisan Politics and Guerrilla Violence in East Tennessee, 1860-1869. Description: One of the most divided regions of the Confederacy, East Tennessee was the site of fierce Unionist resistance to secession, Confederate rule, and the Southern war effort. It was also the scene of unrelenting 'irregular,' or guerrilla, warfare between Union and Confederate supporters, a conflict that permanently altered the region's political, economic, and social landscape. In this study, Noel Fisher examines the military and political struggle for control of East Tennessee from the secession crisis through the early years of Reconstruction, focusing particularly on the military and political significance of the region's irregular activity. Continued below...
Fisher portrays in grim detail the brutality and ruthlessness employed not only by partisan bands but also by Confederate and Union troops under constant threat of guerrilla attack and government officials frustrated by unstinting dissent. He demonstrates that, generally, guerrillas were neither the romantic, daring figures of Civil War legend nor mere thieves and murderers, but rather were ordinary men and women who fought to live under a government of their choice and to drive out those who did not share their views.