Preliminary Emancipation Proclamation
Copy of the Preliminary Emancipation Proclamation
Preliminary Emancipation Proclamation History
President Abraham Lincoln and Emancipation Proclamation
Introduction
Lincoln considered the Emancipation Proclamation the crowning achievement of his presidency.
Heralded as the savior of the Union, President Lincoln actually considered the Emancipation Proclamation to be the most important aspect of his legacy. "I never, in my life, felt more certain that I was doing right, than I do in signing this paper," he declared. "If my name ever goes into history it will be for this act, and my whole soul is in it."
The Preliminary Emancipation Proclamation was a warning shot across the bow of the newly formed Confederate States. Following the pyrrhic victory at Antietam, President Lincoln proclaimed on September 22, 1862, that all slaves in the States that were still in rebellion against the United States on January 1, 1863, would thenceforth and forever be free.
Issued by Abraham Lincoln on January 1, 1863, the Emancipation Proclamation declared "all persons held as slaves within any State or designated part of a State, the people whereof shall then be in rebellion against the United States, shall be then, thenceforward, and forever free." Although the Emancipation Proclamation did not end slavery, it did change the basic character of the Civil War. Instead of waging a war to restore the old Union as it was before 1861, the North was now fighting to create a new Union without slavery. The proclamation also authorized the recruitment of African Americans as Union soldiers. By the end of the Civil War, approximately 180,000 African Americans had served in the Union army and 18,000 in the navy. Emancipation depended upon Union military victory of course, and the limited proclamation didn't free the nearly 500,000 slaves in the loyal Border States.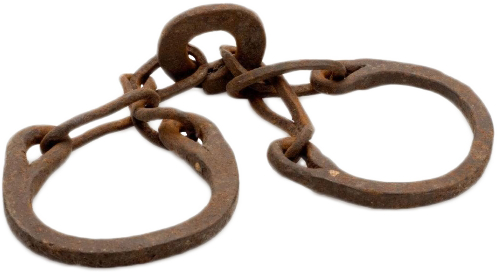 Preliminary Emancipation Proclamation
Preliminary Emancipation Proclamation, 1862
". . . on the first day of January . . . all persons held as slaves within any State, or designated part of a State, the people whereof shall then be in rebellion against the United States shall be then, thenceforward, and forever free." President Abraham Lincoln, Preliminary Emancipation Proclamation, September 22, 1862
President Abraham Lincoln issued the preliminary Emancipation Proclamation in the midst of the Civil War, announcing on September 22, 1862, that if the rebels did not end the fighting and rejoin the Union by January 1, 1863, all slaves in the rebellious states would be free.
In July 1862, President Lincoln read his "preliminary proclamation" to his Cabinet, then decided to wait for a Union military victory to issue it. On September 22, 1862, following the victory at Antietam, he signed the preliminary Emancipation Proclamation, formally alerting the Confederacy of his intention to free all persons held as slaves within the rebellious states. One hundred days later, with the Confederacy still in full rebellion, President Abraham Lincoln issued the final Emancipation Proclamation. See also African Americans and American Civil War History.
Source: Library of Congress
Recommended Reading: Lincoln's Emancipation Proclamation: The End of Slavery in America (Simon & Schuster). Description: One of the nation's foremost Lincoln scholars offers an authoritative consideration of the document that represents the most far-reaching accomplishment of our greatest president. No single official paper in American history changed the lives of as many Americans as Lincoln's Emancipation Proclamation. But no American document has been held up to greater suspicion. Its bland and lawyerlike language is unfavorably compared to the soaring eloquence of the Gettysburg Address and the Second Inaugural; its effectiveness in freeing the slaves has been dismissed as a legal illusion. And for some African-Americans the Proclamation raises doubts about Lincoln himself. Continued below…
Lincoln's Emancipation Proclamation dispels the myths and mistakes surrounding the Emancipation Proclamation and skillfully reconstructs how America's greatest president wrote the greatest American proclamation of freedom. About the Author: Allen C. Guelzo is the Grace Ferguson Kea Professor of American History at Eastern University (St. David's, Pennsylvania), where he also directs the Templeton Honors College. He is the author of five books, most recently the highly acclaimed Abraham Lincoln: Redeemer President, which won the Lincoln Prize for 2000.
Recommended Reading: Abraham Lincoln: Redeemer President (Library of Religious Biography). Description: Since its original publication in 1999, "Abraham Lincoln: Redeemer President" has garnered numerous accolades, including the prestigious 2000 Lincoln Prize. Allen Guelzo's peerless biography of America's most celebrated president is now available for the first time in a fine paperback edition. Continued below...
The first "intellectual biography" of
Lincoln
, this work explores the role of ideas in
Lincoln
's life, treating him as a serious thinker deeply involved in the nineteenth-century debates over politics, religion, and culture. Written with passion and dramatic impact, Guelzo's masterful study offers a revealing new perspective on a man whose life was in many ways a paradox. As journalist Richard N. Ostling notes, "Much has been written about
Lincoln
's belief and disbelief," but Guelzo's extraordinary account "goes deeper."
Recommended Reading: The Radical and the Republican: Frederick Douglass, Abraham Lincoln, and the Triumph of Antislavery Politics. Review From Publishers Weekly: The perennial tension between principle and pragmatism in politics frames this engaging account of two Civil War Era icons. Historian Oakes (Slavery and Freedom) charts the course by which Douglass and Lincoln, initially far apart on the antislavery spectrum, gravitated toward each other. Lincoln began as a moderate who advocated banning slavery in the territories while tolerating it in the South, rejected social equality for blacks and wanted to send freedmen overseas—and wound up abolishing slavery outright and increasingly supporting black voting rights. Conversely, the abolitionist firebrand Douglass moved from an impatient, self-marginalizing moral rectitude to a recognition of compromise, coalition building and incremental goals as necessary steps forward in a democracy. Continued below...
Douglass's views on race were essentially modern; the book is really a study through his eyes of the more complex figure of Lincoln. Oakes lucidly explores how political realities and military necessity influenced Lincoln's tortuous path to emancipation, and asks whether his often bigoted pronouncements represented real conviction or strategic concessions to white racism. As Douglass shifts from denouncing Lincoln's foot-dragging to revering his achievements, Oakes vividly conveys both the immense distance America traveled to arrive at a more enlightened place and the fraught politics that brought it there. AWARDED FIVE STARS by americancivilwarhistory.org
Recommended Reading: Arguing about Slavery: John Quincy Adams and the Great Battle in the United States Congress. Description: In the 1830s, slavery was so deeply entrenched that it could not even be discussed in Congress, which had enacted a "gag rule" to ensure that anti-slavery petitions would be summarily rejected. This stirring book chronicles the parliamentary battle to bring "the peculiar institution" into the national debate, a battle that some historians have called "the Pearl Harbor of the slavery controversy." Continued below...
The campaign to make slavery officially and respectably debatable was waged by John Quincy Adams who spent nine years defying gags, accusations of treason, and assassination threats. In the end he made his case through a combination of cunning and sheer endurance. Telling this story with a brilliant command of detail, Arguing About Slavery endows history with majestic sweep, heroism, and moral weight.
Recommended Reading: Lincoln and Douglas: The Debates that Defined America (Simon & Schuster) (February 5, 2008) (Hardcover) . Description: In 1858, Abraham Lincoln was known as a successful Illinois lawyer who had achieved some prominence in state politics as a leader in the new Republican Party. Two years later, he was elected president and was on his way to becoming the greatest chief executive in American history. What carried this one-term congressman from obscurity to fame was the campaign he mounted for the United States Senate against the country's most formidable politician, Stephen A. Douglas, in the summer and fall of 1858. Lincoln challenged Douglas directly in one of his greatest speeches -- "A house divided against itself cannot stand" -- and confronted Douglas on the questions of slavery and the inviolability of the Union in seven fierce debates. As this brilliant narrative by the prize-winning Lincoln scholar Allen Guelzo dramatizes, Lincoln would emerge a predominant national figure, the leader of his party, the man who would bear the burden of the national confrontation. Continued below...
Of course, the great issue between Lincoln and Douglas was slavery. Douglas was the champion of "popular sovereignty," of letting states and territories decide for themselves whether to legalize slavery. Lincoln drew a moral line, arguing that slavery was a violation both of natural law and of the principles expressed in the Declaration of Independence. No majority could ever make slavery right, he argued. Lincoln lost that Senate race to Douglas, though he came close to toppling the "Little Giant," whom almost everyone thought was unbeatable. Guelzo's Lincoln and Douglas brings alive their debates and this whole year of campaigns and underscores their centrality in the greatest conflict in American history. The encounters between Lincoln and Douglas engage a key question in American political life: What is democracy's purpose? Is it to satisfy the desires of the majority? Or is it to achieve a just and moral public order? These were the real questions in 1858 that led to the Civil War. They remain questions for Americans today.
Recommended Reading: Lincoln and Chief Justice Taney: Slavery, Secession, and the President's War Powers, by James F. Simon (Simon & Schuster). Publishers Weekly: This surprisingly taut and gripping book by NYU law professor Simon (What Kind of Nation) examines the limits of presidential prerogative during the Civil War. Lincoln and Supreme Court Chief Justice Roger Taney saw eye to eye on certain matters; both, for example, disliked slavery. But beginning in 1857, when Lincoln criticized Taney's decision in the Dred Scott case, the pair began to spar. They diverged further once Lincoln became president when Taney insisted that secession was constitutional and preferable to bloodshed, and blamed the Civil War on Lincoln. In 1861, Taney argued that Lincoln's suspension of habeas corpus was illegal. This holding was, Simon argues, "a clarion call for the president to respect the civil liberties of American citizens." Continued below...
In an 1862 group of cases, Taney joined a minority opinion that Lincoln lacked the authority to order the seizure of Southern ships. Had Taney had the chance, suggests Simon, he would have declared the Emancipation Proclamation unconstitutional; he and Lincoln agreed that the Constitution left slavery up to individual states, but Lincoln argued that the president's war powers trumped states' rights. Simon's focus on Lincoln and Taney makes for a dramatic, charged narrative—and the focus on presidential war powers makes this historical study extremely timely.