Mexican-American War
Lt. Gen. Ulysses S. Grant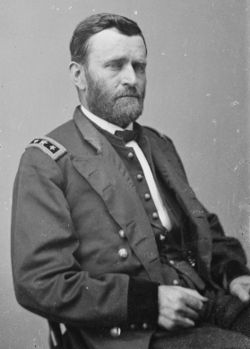 American Civil War (NARA)
Grant was twice brevetted for bravery: at Molino del Rey and Chapultepec.
Lieutenant Grant served in the Mexican-American War (1846–1848) under the commands of General Zachary Taylor (future President of the United States) and General Winfield Scott. Although Grant was a quartermaster, he engaged in the battles of Resaca de la Palma, Palo Alto, Monterrey (where he volunteered to carry a dispatch on horseback through a sniper-lined street), and Veracruz.
During the Mexican War, Grant also viewed his friend and future brother-in-law, Fred Dent, lying in the middle of the battlefield; he had been shot in the leg. Disregarding his own safety, Grant, under covering fire, furiously advanced onto the battlefield to rescue Dent. As they were withdrawing from the field and to safety, a Mexican soldier rapidly approached Grant, only to be shot by a U.S. soldier.
By studying the actions and decisions of his commanding officers, Grant had learned invaluable lessons from the war. In the 1880s, however, he wrote that the war was "unjust." He wrote in his memoirs about the war against Mexico: "I was bitterly opposed to the measure, and to this day, regard the war, which resulted, as one of the most unjust ever waged by a stronger against a weaker nation."
US Grant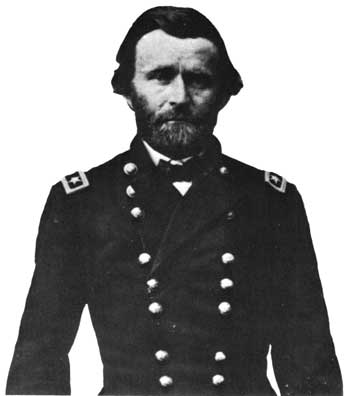 General US Grant
Sources: Memoirs of U. S. Grant, National Archives, Library of Congress