Western North Carolina Civil War History
Western North Carolina Map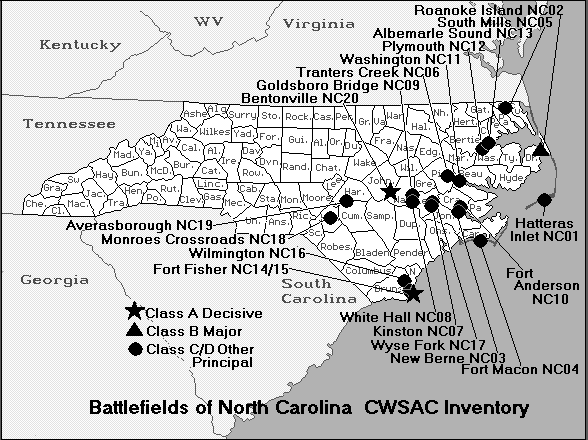 WNC MAP
Sources: University of Virginia Library; United States Census
| | | | | |
| --- | --- | --- | --- | --- |
| County | Total Pop. | White | Free Blacks | Slaves |
| Alleghany | 3590 | 3351 | 33 | 206 |
| Ashe | 7956 | 7423 | 142 | 391 |
| Buncombe | 12654 | 10610 | 111 | 1933 |
| Burke | 9237 | 6645 | 221 | 2371 |
| Caldwell | 7497 | 6295 | 114 | 1088 |
| Cherokee* | 9166 | 8609 | 38 | 519 |
| Haywood | 5801 | 5474 | 14 | 313 |
| Henderson | 10448 | 8981 | 85 | 1382 |
| Jackson** | 5515 | 4179 | 6 | 268 |
| Macon* | 6004 | 5370 | 115 | 519 |
| Madison | 5908 | 5678 | 17 | 213 |
| McDowell | 7120 | 5542 | 273 | 1305 |
| Polk* | 4043 | 3317 | 106 | 620 |
| Rutherford | 11573 | 9059 | 123 | 2391 |
| Surry | 10380 | 8950 | 184 | 1246 |
| Watauga | 4957 | 4772 | 81 | 104 |
| Wilkes | 14749 | 13280 | 261 | 1208 |
| Yancey | 8655 | 8226 | 67 | 362 |
Total 145,253** 125,761 1,991 16,439
* The 1860 census does not include the Cherokees in Cherokee, Macon, and Polk counties. In 1860, however, additional census records reflect 26 Cherokees in
Cherokee County
, 55 Cherokees in Macon County, and 5 Cherokees in Polk County.
** The 1860 census includes the 1062
Cherokees
in Jackson County.
Recommended Reading for Western North Carolina American Civil War History and WNC Mountaineers and Highlanders:
The mass exodus from Western North Carolina to Washington State:
According to Kathy Reim, "Connections between North Carolina and Washington state are "heartfelt and lasting." Today some 17,000 people (about 16 percent of the population) in Skagit County (home of Sedro-Woolley) trace their families to North Carolina, said Kathy, whose mother is from Gastonia."
Ms. Terry Parker Berger states: "The Skagit Valley is full of names that appear all over your Parker History for North Carolina. Parker, Queen, Bryson, and Wood are a few I remember. Many of the cousins are still there. If you drive East on Highway 20 and look at the names on the mail boxes you will see a lot of familiar family names from the western North Carolina area."